Kyle Wentworth
An interview with Kyle Wentworth founder/owner of Fusion IT
Kyle Wentworth, founder of Fusion IT, is a progress oriented perfectionist. He's been working with computers since before most of us knew computers existed. It's a passion and discipline for Kyle as he considers himself a puzzle creator. One of the first things I noticed about Kyle is that he is a hugger. Kyle believes that relationships are not handshakes, they're hugs. As you get to know Kyle, you will find that he is very sincere, gentle, confident and humorous. These qualities have allowed him to create and grow a thriving computer service and support business. This is also one of the reasons for its continued growth and success for all these years. Kyle recently sat down with us for an exclusive interview where he shared his thoughts on life, business lessons and leadership. Our interview takes us from his auspicious beginning to some hard lessons learned.
Getting to know Kyle as a Leader
How did you become the leader of Fusion IT?
I founded it. I've been working with computers since 1976, but in 1991 while I was in the military, my next door neighbor asked for help with his computer issue. After solving it, he came back to me that night with an advertisement in the newspaper from someone asking for computer support. He said "You should develop yourself a business called Consultations Plus and go do computer work for other people." I gave him a puzzled look and said, "Really?" He said "Yeah, just call it Consultations Plus. That'd be great." So that's what I did, and that's what kicked it all off.
I called on my first customer the next day, the man from the advertisement. He paid me $35/hr. to help him solve a problem that 13 other people couldn't solve. I fixed it in about 7 minutes. I spent the rest of the day helping him solve about 30 other problems. He was very impressed and referred a lot of people to me.
In 2001, I had moved my business to West Michigan, took on a business manager, and we grew the business to 263 clients by 2006. In October of 2007, Curt Irwin, the owner of Service Technology and I merged to become Fusion IT. We've grown to what we are today.
What is your purpose? Why are you able to succeed in business?: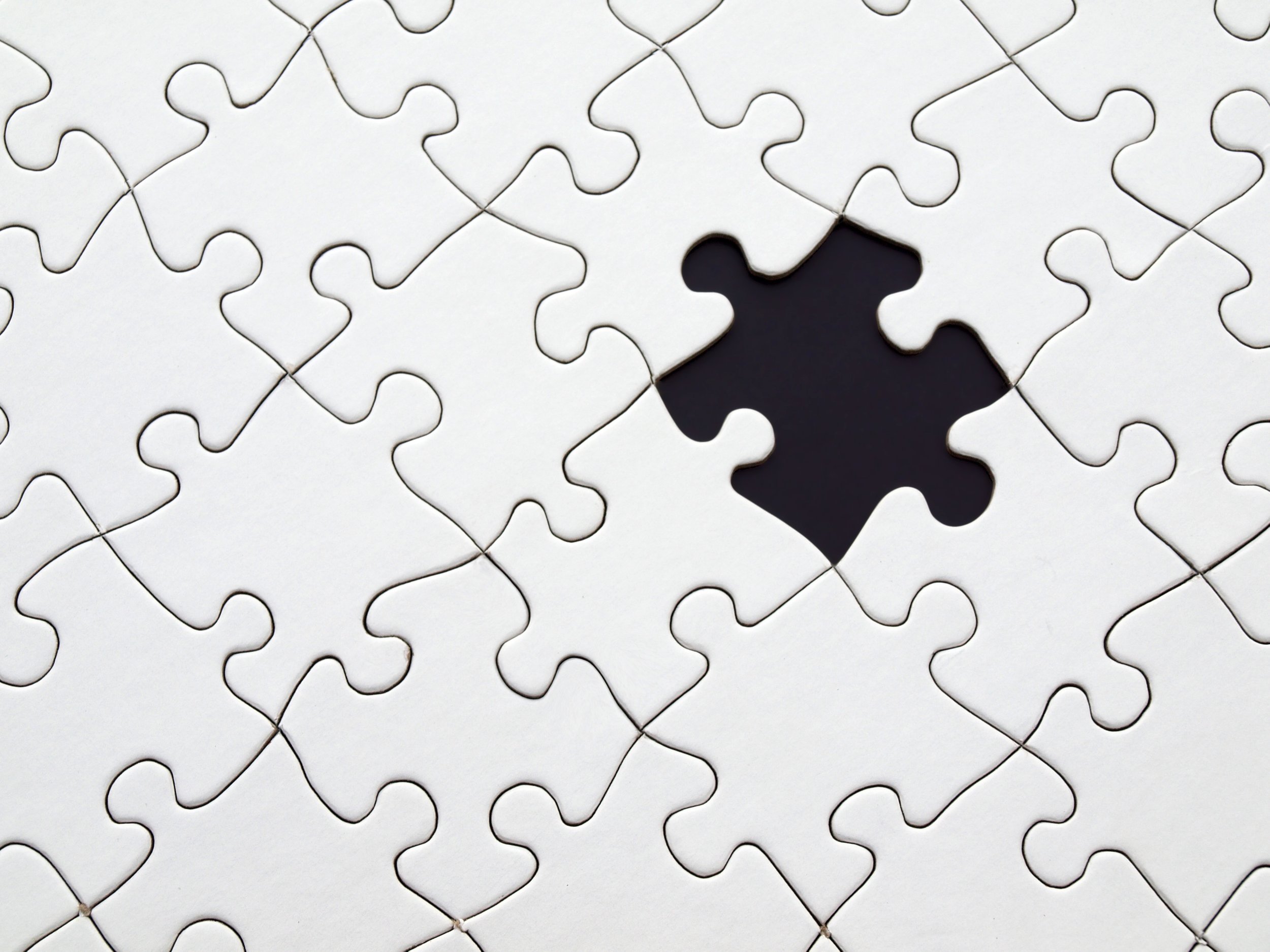 I build puzzles. I solve puzzles that already exist and design missing pieces for those puzzles where they haven't been completed yet. All in all, companies have technology pain. I find the pieces of their business technology puzzle that are missing, or in the wrong place, and I eliminate that pain.
Why do you do what you do?
I don't like to hear that businesses are settling on poor results, from their IT provider. Just because something is working doesn't mean that it's fixed. Service is in my nature. Serving others by solving their technology pain has always been my goal.
What do you think makes you a leader?
I have a desire to teach. I truly enjoy seeing your light bulb turn on after I teach you "why something works, not just how it works". When I'm in a room with other techs, they might know how the things work, but the light bulb turns on when they figure out and understand why things work. When that happens, a whole bunch of other things synoptically connect to each other, the light bulb gets brighter, their knowledge grows and they become amazing at that thing. You can't become amazing if you don't know the why. I love to pass that knowledge downstream.
Another facet is that I'm very stern with standards. Because of this, it's very clear to everyone on staff where I stand and what I will tell them when they come to me with a problem. I'm not going to give them a "well you could do this or that." I'm going to give them the standard on how it should be done.
The key to my leadership is my relationship to Christ. I mean, he's the key. I think knowing my DiSC assessment and keeping it on my desk where I can constantly see it reminds me to be more Christ like. We could all do better at that I think.
What did you learn about leadership the hard way?
I learned that not being there when your staff needed you most, because you were too busy, or, didn't take the time to find a resource to solve the problem, creates frustration in that employee who is in desperate need of your help.
This happened one time and it affected me very deeply. We had a person who worked for us in a sales leadership role. He needed a technical person to do the function of what he was selling. That was supposed to be me. But as you say, I'm in many, many boxes, all of the time. I just could not get that box fulfilled.
So we exhausted our search for people to fill that box and they were always square pegs in a round hole. We would bring somebody on who couldn't get through the material and they would leave in a matter of a couple of weeks. He ended up taking on the technical role as well as the sales role and as a result of that, that business did not function. We had very few sales and many technical problems along the way.
So what was the leadership lesson? The leadership lesson is, if I'm going to take on a challenge, I need to be prepared to provide the resources to complete the challenge. If I'm going to give somebody a task, I need to make sure that I've given them the resources to complete the task. Don't set them up to fail.
Progress or perfection?
I am a perfectionist, but progress oriented. I'm more focused on correctness than completeness. It has to be done right. Have you seen our network closet? If you're going to do it, it should be done right when it's finished. It's not simply good enough that it works. It has to look right, be well documented and be easy to maintain.
What's going really well?
We have four things going really well for us in our organization right now.
Our HR and Finance are going fantastic. We have a phenomenal employee support program. We outsource payroll and HR to ADP Total Source. As a result, we are all employees of ADP on our W-2. We have a great benefits package, 401k, Roth IRA and medical insurance. We provide a ton of stuff that companies 5 times our size cannot do. All of this is provided by ADP except our 401k and Roth. They are through Edward Jones. This is what attracts people to us.
We have been fine tuning our ConnectWise integration with QuickBooks. This has taken our Accounts Receivable aging from 45 days to 15 days.
Our Customer Experience is going very well. We are getting great reviews from our customers. Granted they might be frustrated with technology as a whole, but they are very happy with us. We survey customers after tickets are closed as part of our workflow with automated reporting to let us know our Customer Experience and Quality of Service levels.
We have the "study of technique" or Technology down pat. It's steady, it's true, it's proven and it works. If a customer allows us to put the network in the way we recommend it, ultimately TCO is greatly reduced and the network just works. It's when they try to cheap out on a product that they end up shooting themselves in the foot and causing more self-inflicted pain.
Tried and true…Proven…Technology Solutions that Work!
.
Who were your greatest influences?
Not so much when I was growing up, but after I was grown up, my Dad was a big influencer on who I became. I suspect that every boy has had issues with their father, most likely because we are turning into him as we get older. The issues we have are not so much of who he was, but who we are becoming that was him. My Father and Mother were the two most influential people that I still look back on for guidance today; even though they are both in Heaven. Brothers and sisters come right after that. I have 12 of them. There are a handful of clients - Dave Boomstra of Midwest Food Equipment, has been a great friend and influence throughout our friendship.
What is a Core Value that is not negotiable?
Integrity and Honesty.
Favorite Business Book right now?
Simon Sinek – Leaders Eat Last - It's a must read for everyone.
Favorite technology catching your interest?
The reMarkable tablet. I believe I have directly influenced the sale of about 300 of these. Very interesting product as a complete replacement for paper.
Get to know Kyle personally
What is your DiSC Profile?
I had a DiSC assessment a while back and I think I am a high D slanted to an "i". This typically means fast paced, outspoken, questioning and skeptical.
DiSC was one of the most demoralizing things I've ever done in my life. It made me feel really bad about myself. While it said I am a good problem solver and good at troubleshooting, it also said I could improve my communication with others by being more flexible and showing sincere interest in what they are saying. The demoralizing part was that my DiSC was saying that I didn't care about other people. I only cared about the problem and my version of the answer. I knew that wasn't true. However, as a result, I now listen to people much more often and for longer periods than I ever have in the past. I work through problems with people, help them get their point across, and then find their solutions.
What's the best advice you've ever received?
Get Financial Peace University from Dave Ramsey and study it. Not understanding how to handle money is the greatest stressor that most everyone faces today. Pay everything in cash.
I was introduced to Dave Ramsey's concepts 15 years ago and had the opportunity to have lunch with him in October 2017. It's about not having to pay "stupid tax" like credit card debt or car payment interest. Everything I pay for today is in cash. Live below your means. He is personally responsible for the creation of more millionaires than any other individual.
What hobbies do you have?
My ultimate hobby is music and singing. I would love to sing and perform all day long. However, I have 19 people out there relying on this business to function. I'm not in the position yet to turn that off.
I also enjoy shooting skeet, handguns and target archery.
What makes you different or unique?
I don't see myself so much as unique, I see myself more as a collage and I think that might be unique. I'm very well rounded which comes from being the youngest member of a very large family that is also very close. I have 12 brothers and sisters. We have 113 nieces and nephews. That's unique.
My ability to provide the technological answer to any type of technology problem, being the "punny guy", and having a great voice (a least I've been told).
What are you not known for but wish you were?
Being a stronger man of God and a good business leader of my staff. Those are not what people see as my strongest traits but I think I would prefer that.
Where do you have great balance right now?
I'm so out of balance right now. I have significant life changes that aren't finished. I am moving to Texas in the summer. Work changes are in progress and currently living so far away from the office makes the work day very long.
Magnum, my dog, is probably my balance right now. He relies on me 24 hours per day, seven days a week. I don't go anywhere without him. He's keeping me sane.
What is your love language?
Touch and words of affirmation. I give hugs. It's one of the things that makes me unique. My Mom and Dad brought us up that way. Christ hugged all of his people and everyone he met. He didn't walk up and shake hands. It breaks the unfamiliar barrier and does it quickly. It immediately opens up the friend barrier. It establishes relationship much more than if we shook hands. When someone is open enough to walk up and give you a hug, they're open enough to tell you when they have problems and to tell you when you've done something great. They're more receptive to dealing with problems you create and allowing you to fix them more than someone who is just a business associate. It's all about relationships.
What's your favorite quote?
What is your soapbox topic?
#1: College is a facade. A college education has turned into a facade that is shadowed by the greed of the people who are running the institution. It's not about education. It's not about getting people employed. It is about making money and keeping the entity going. The college industry has failed the people who are in their institutions.
When you go to a four year school and end up with an $80,000-$120,000 debt and no one assisted you in getting a job when you were finished with school, they never taught you how to get the job. They never gave you the resources that you needed when you left college to show that you could do the job. They failed. They were greedy. All they wanted was your money. Their focus is not on education. It's on the turnover rate. How many more students can I cram into a class at $1500 per semester credit class?
The technology industry is vocational and there is no reason for anyone to ever step foot in a college. You can get a job when you're 18 years old and completely fund the next two years of your education, coming out with 10 years of education in two years' time.
If you spent 10 years in college, you would not get the same amount of education as you would teaching yourself or attending a few curricular certification classes to get certified. All the products that are related to your education will cost you $15,000 to $20,000 over that two year time frame, including building your home lab, and you'll be employable after the first 90 days of that training in your career field.
#2: The complacency of the United States for protecting personal identity and data.
The fact that the United States has a different approach than the rest of the world toward protecting personal identity and the control of that information is a blatant disregard for our population. When companies like Target, Equifax, LinkedIn and Facebook are not held accountable financially to every record of data that's lost it's a blatant disregard of their customers. The potential damage of that personal identity and information loss is devastating to the person that now has to pay for identity theft management and identity protection from a third party company. These companies allow their networks to be compromised and hacked and there is no governmental punishment on the company for allowing that to occur. There should be a devastating expense so these companies would do everything possible to protect the integrity of their data instead of whimsically allowing anybody with a piece of malware to infect their network and take your data. In that we don't hold such a high penalty when a breach occurs, the loss of that data will continue to be rampant.
#3: Change the Social Security Number Already.
If we are to have a government based unique identifier such as our social security number, which is based on the decimal system, only ten digits, why do we not have the capability of replacing those ten digits with new ones in the event that ours has been compromised? Credit card systems all over the world can change your credit card number in minutes, canceling your previous one so no one can do anything with it. Why can't I do that with my social security number?
If there is a unique identifier out there that is mine, it should be able to be changed and edited. We should be using a hexadecimal value that has an undetermined amount of characters which I have to look up each time I want to use it. There should also be an automated system that is searching the dark web for that identifier and notifies me when there's a threat against that identity. This should be no different than fraud protection for credit cards. Why is the United States so far behind? There's no reason for it.